Broadcasting Carols
Millions of Australians will settle in their living rooms to enjoy Nine Network's live telecast of Vision Australia's Carols by Candlelight. The television program commences at 8pm on 24 December, with two full replays on Christmas Day: 1pm on Channel 9 and 7pm on 9Gem. Check your local television guide for more information.
We want as many people as possible to be a part of the Christmas magic with us, by watching or listening to the show from home, or enjoying the replay on Christmas Day. 
Carols on the big screen
For the very first time Vision Australia and Channel 9's Carols by Candlelight will be livestreamed by Village Cinemas across Victoria and Tasmania for people to sing along at the movies.
Find out more at Village Cinemas
Audio description
Vision Australia Radio will be live streaming audio description of the event at the following links:
Vision Australia Radio Melbourne stream
Vision Australia Radio Adelaide stream
Vision Australia Radio Perth stream
Radio
The Vision Australia Radio team provide professional audio description for attendees who are blind or have low vision. Audio description gives a live description of what is happening on stage, and is delivered through receivers that are handed out from the information stall on-site at the event. 
2UE 954 in Sydney, 4BH in Brisbane and Magic 1278 in Melbourne will have a simulcast of the event for your listening pleasure.
Vision Australia Radio will also be streaming Carols by Candlelight with professional audio description, through their local stations and online.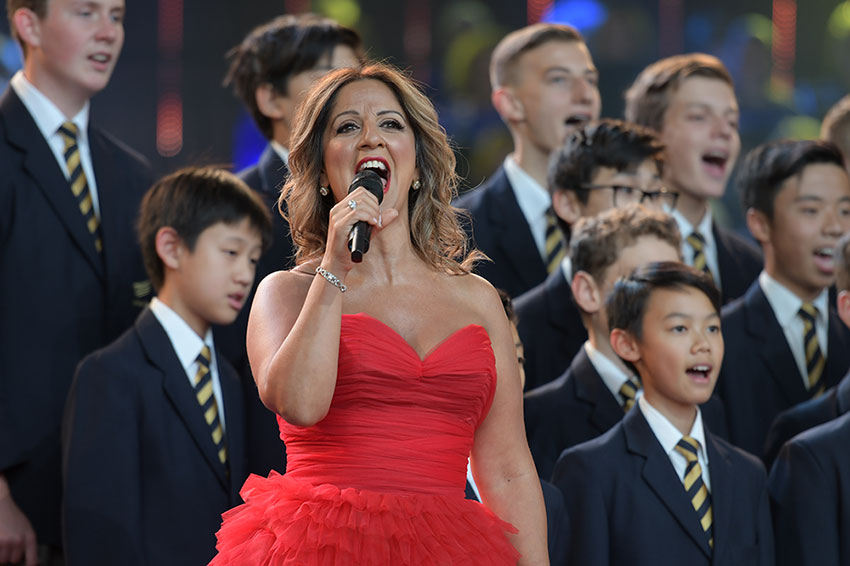 Join Carols Club for more event information.