Carols by Candlelight Song Book
Our 2018 Song Book is here!
The 2018 edition of our souvenir Song Book is jam packed with information for attendees and viewers of the show. It included details on our pre show activities, competitions, client stories and of course the lyrics to carols which will be performed on the night.
An audio version of the Song Book is available on this page, thanks to our friends at Vision Australia Radio. If you would like to access the Song Book in braille, but aren't attending the event, please email our team at carolsbycandlelight@visionaustralia.org and we will send you a BRF file.
Keep an eye on this page for information about the release of our 2019 Song Book.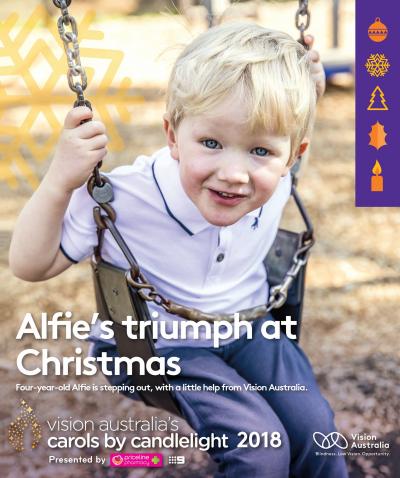 Audio version of songbook