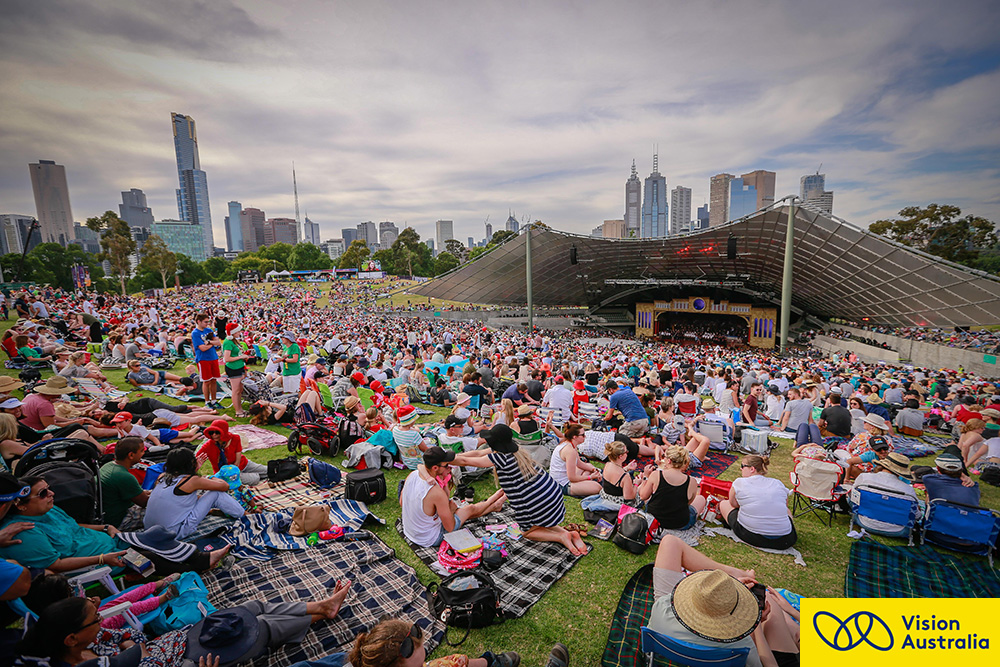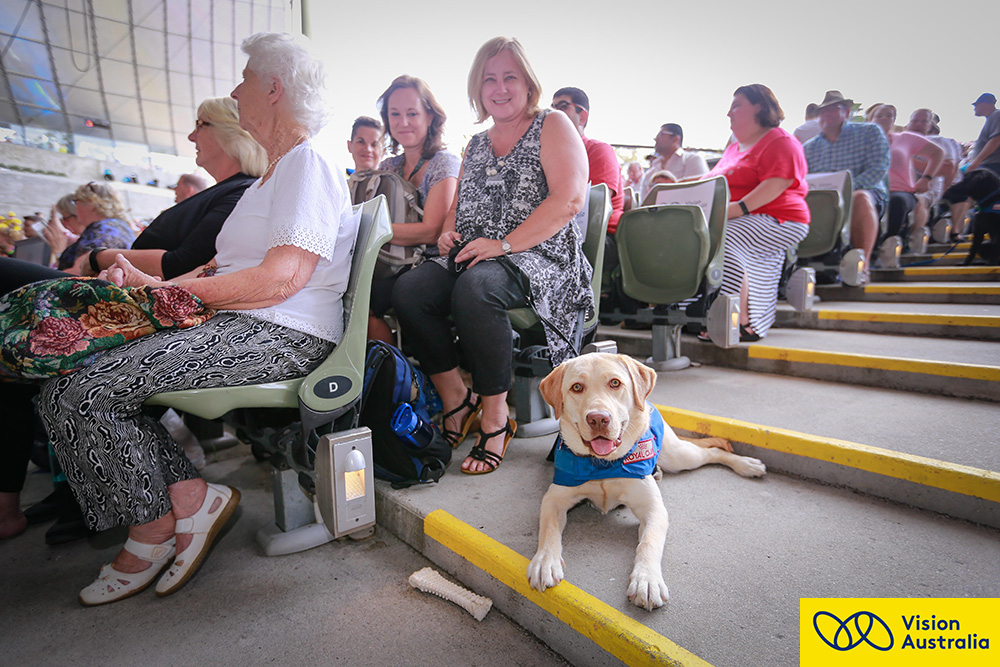 Our Rehearsal Night on 23 December was a wonderful family event in 2017, with many of the activities of Christmas Eve available.
The Rehearsal Night is a great opportunity to experience the magic of Carols by Candlelight in more casual environment. Remember, this is a working Rehearsal so you may hear some of your favourite Christmas songs a couple of times as the artists perfect their performances!
Gates open from 2pm
Performances will start from approximately 3:30pm
Remember that Rehearsal Night is first in, best dressed and queuing will start from early morning.
The Priceline Pharmacy Christmas Festival will kick-off from 2pm when gates open and have activities for kids and families to enjoy. It really is a full day of entertainment for the family!
Pricing
$25.00 Adults
$15.00 Kids/Concession
Children under three are admitted free.
All proceeds from ticket sales go to support kids who are blind or have low vision. Thank you for your support.
Please visit the Arts Centre website if you require more information about the venue and venue site plan.
Important: if you have a special need or accessibility issue including wheelchair access or a vision impairment, please call Ticketmaster on 13 61 00 and discuss this with them directly when booking your ticket(s).
All prices are inclusive of GST. Transaction and infrastructure charges may apply.
Tickets are sold as per the terms and conditions of Ticketmaster. If you have any questions regarding your ticket, please speak with Ticketmaster directly.
If you haven't found what you're looking for, visit the FAQs page here.