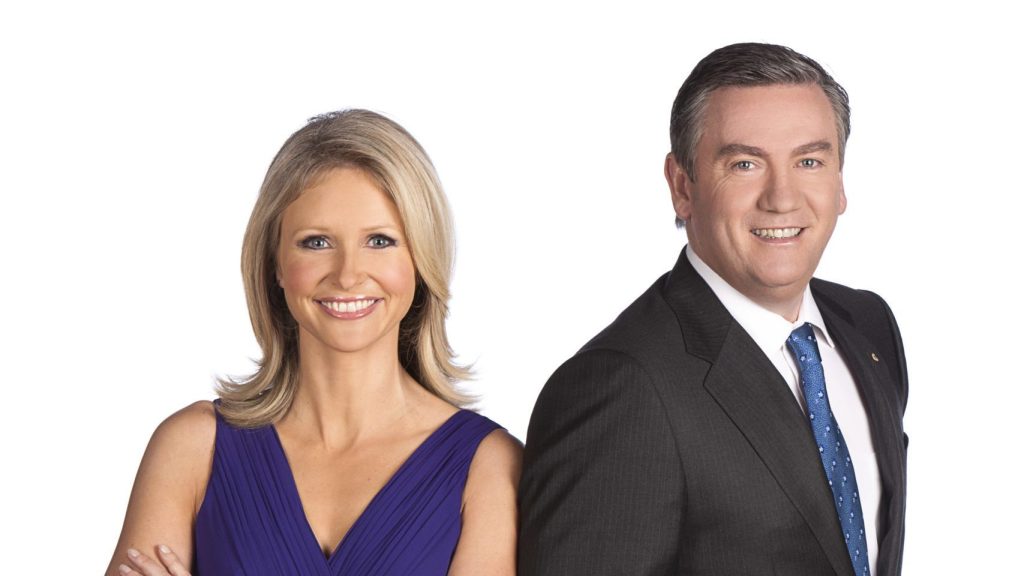 Eddie McGuire will step in to replace David Campbell as co-host of the 83rd Vision Australia's Carols by Candlelight, following a new outbreak of COVID-19 in David's hometown of Sydney and uncertainty around interstate travel.
"My fondest memories of Christmas as a little boy are of watching Brian Naylor host Carols by Candlelight while helping mum bake for Christmas lunch," Eddie said.
"We'd then all head off together to midnight mass. To this day, my family and I all sit down and watch Carols by Candlelight every year. In our fast-moving, ever-changing lives, Carols is a Christmas Eve tradition that we all look forward to.
"I genuinely love Christmas. Whether as a little boy or a father, it is the best time of year. We really embrace the Christmas spirit at our house.
"I've always enjoyed watching the show every year and I'm really excited and chuffed to be involved."
In addition to his previously announced co-host, Livinia Nixon, Eddie will be joined by a raft of Australia's favourite performers including cast members from Hamilton and Come from Away, as well as Dami Im, Casey Donovan, Ella Hooper, Mark Seymour and more. View our performer's page for the full line-up.
Tune into Vision Australia's Carols by Candlelight live broadcast from 8pm AEST, December 24 on Nine and 9Now.