Carols has a fantastic rich history that spans over 80 years! Here are some of our favourite snippets from the early years of this wonderful Christmas festival.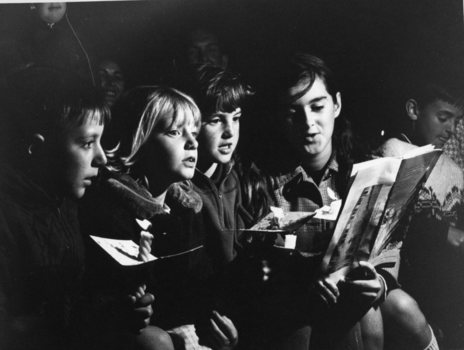 While Norman Banks is known as the driving force behind the creation of Carols by Candlelight, it was his secretary, Dot Dawson, who coined the iconic event name.
The proceeds of Carols during the years of World War 2 were shared between the Red Cross and the Comforts Fund, supporting Australian soldiers both returned and abroad.
In 1943, greetings from Lord Mayors across the world – including London, Ottawa, Capetown, Wellington, and even New York – were broadcast to crowds at Alexandra gardens during the event.
1949 saw the first major international spin-off, with a Carols by Candlelight event taking place in England. The Melbourne organisers sent a package of candles and sticks as a gesture of well-wishes.
In 1956, Carols was broadcast by television station GTV9 via three cameras – and expected to reach as far as Ararat, 160 miles away from transmission!
For a number of years through the 1950s, a parade of torch bearers would proceed through the grounds before the performances began. They were typically young women dressed in white flowing gowns.
Do you have a fascinating fact about the history of Carols by Candlelight? You can
contact us
to share your stories!