Literacy is such an important part of growing up – but what does that look like for kids who are blind or have low vision?
At the Vision Australia Feelix Library, children from a young age can enjoy stories with their parents and siblings, and learn about braille. Reading plays a key role in the learning and development of any child, and Feelix helps children learn and develop in a unique, sensory way to support literacy through their Story Kits for each children's book.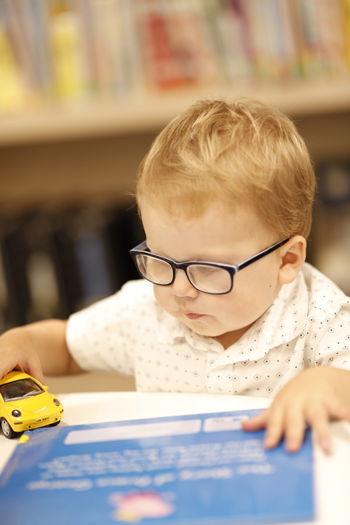 Our story kits help parents, carers and teachers bring stories to life for children through books, audio and touch. Story kits include:
A child's picture book with clear braille overlay so they can learn to read.
A CD so they can also listen along to the story as they read.
A handmade tactile toy or object that the child can touch to help them further understand the story.
A tactile book which tells the story through touch.
For more information on Vision Australia's Library service call
1800 005 965
or
contact the Library
. You can also connect with our services through the Vision Australia website.