"If we didn't go to Carols, it would be like there wasn't any Christmas" – Paul Worsnop, Volunteer
The Worsnops are a family with a wealth of spirit, nurtured by boundless generosity.  They give because they want to, and they expect nothing in return.  Volunteers like these are the heart and soul of our community.
Lifelong volunteer, Paul Worsnop, is a catalyst of continuing the family tradition of volunteering at Vision Australia's Carols by Candlelight.  This year, Paul and his older brother Christopher will celebrate 45 years since the Worsnop family took over the running of one of the merchandise stalls, with their parents and grandmother.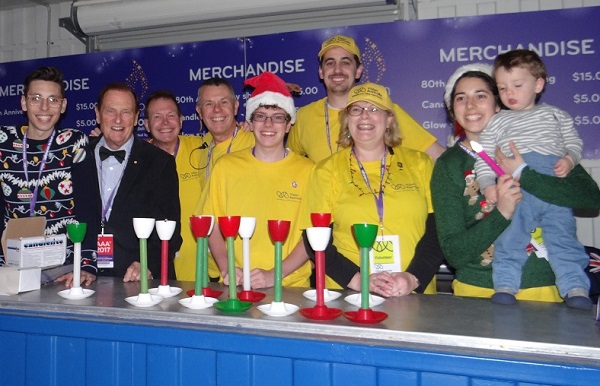 The Worsnop team now consists of 10 volunteers ranging in age from 60 years to 12 months old, comprising children, siblings, in-laws, nieces, nephews and grandchildren, so the team always has plenty of support. "It's part of our upbringing, and as we get older, we continue to encourage the younger generation to pay it forward."
"The gift that Vision Australia has given to Melbourne and Australia over the years, is returned not only by the generous giving to the cause of Vision Australia, but the community's growing understanding of what it means to be blind or have low vision," adds Paul.
Incredible volunteers like the Worsnops are so vital in bringing the event to life, and we can't thank them enough!